Ohio Wrongful Death Attorneys
At Soles Law Offices, our team of personal injury attorneys and dedicated staff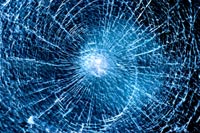 members provide the skills and resources necessary to assure that our injured clients and their families are fully compensated as a result of the negligent or reckless act of another person.  As aggressive litigators as well as skilled negotiators, we are fully committed to providing our injured clients and their families with the best possible representation.  We understand what a serious injury can do to you and your family.  We care about how it has affected your life.  We help victims of negligence navigate the confusion they often experience in the aftermath of a traumatic experience by assisting them with accessing appropriate medical treatment, dealing aggressively with insurance companies, establishing fault, pursuing uninsured or underinsured motorist claims, and most importantly, ensuring full and fair compensation for each and every client.
Wrongful Death Cases
If you need a personal injury lawyer for a wrongful death case, our attorneys have been highly successful in providing our clients the highest value for their cases, and have successfully obtained multimillion dollar verdicts and settlements  in excess of $7 million dollars. We look forward to ensuring you that are fully compensated for an injury you have incurred, or for the death a family member has wrongfully suffered.
Contact a Canton, Stark County, Ohio wrongful death attorney today at Soles Law Offices.
Case Evaluation by a Wrongful Death Attorney
You may have many questions for a lawyer such as:

 Do I have a case?


 What should I be doing?


 Should I be talking to the insurance company?


 How much money can I recover?


 What fees do I have to pay?


 How soon can my case be resolved?


 What should I do next?
These are all great questions that we would be glad to assist you with. Call us now at (330) 244-8000 for immediate attention or fill out the form below and detail any of your concerns.